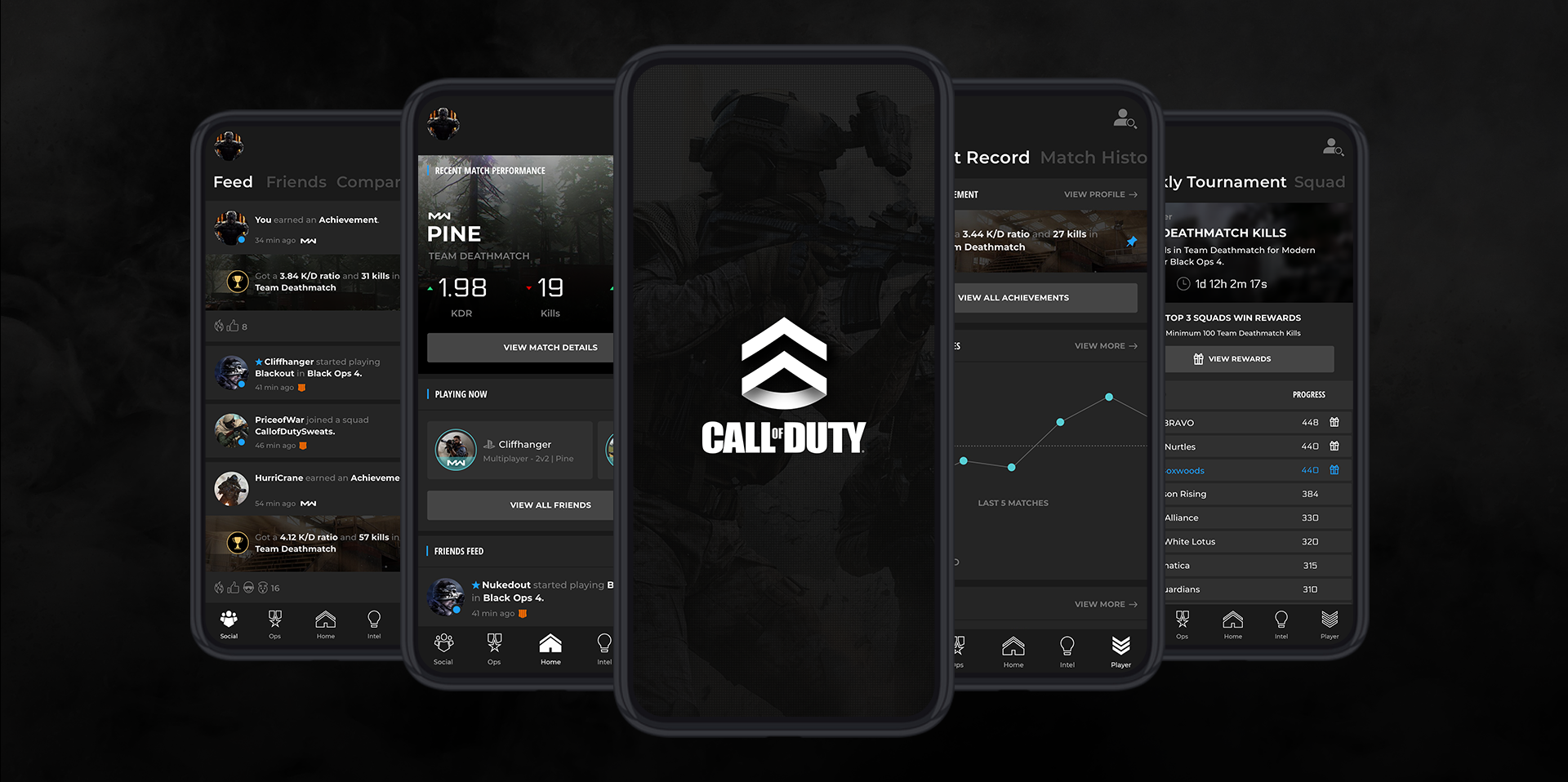 ​​​​​​​
Call of Duty Companion App
Led UI and creative development for the the Call of Duty Companion App which has 8 million + downloads and 2 million + monthly active users. This was the first time an app was developed internally at Activision and we were able to build it within 8 months.
The Call of Duty Companion App allows players to analyze their performance, connect with friends across platforms, compete in weekly tournaments for in-game prizes and even access a variety of content for the Call of Duty League.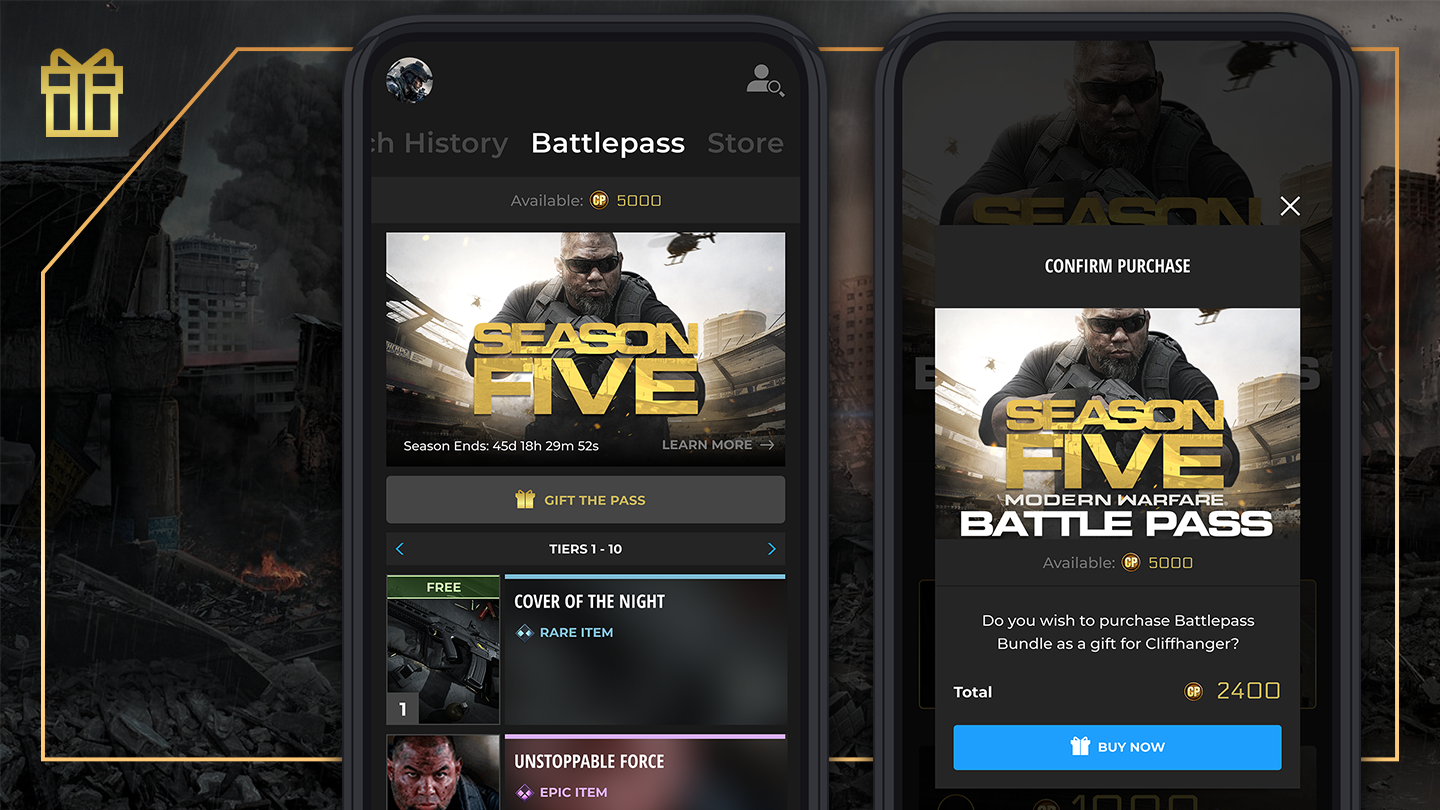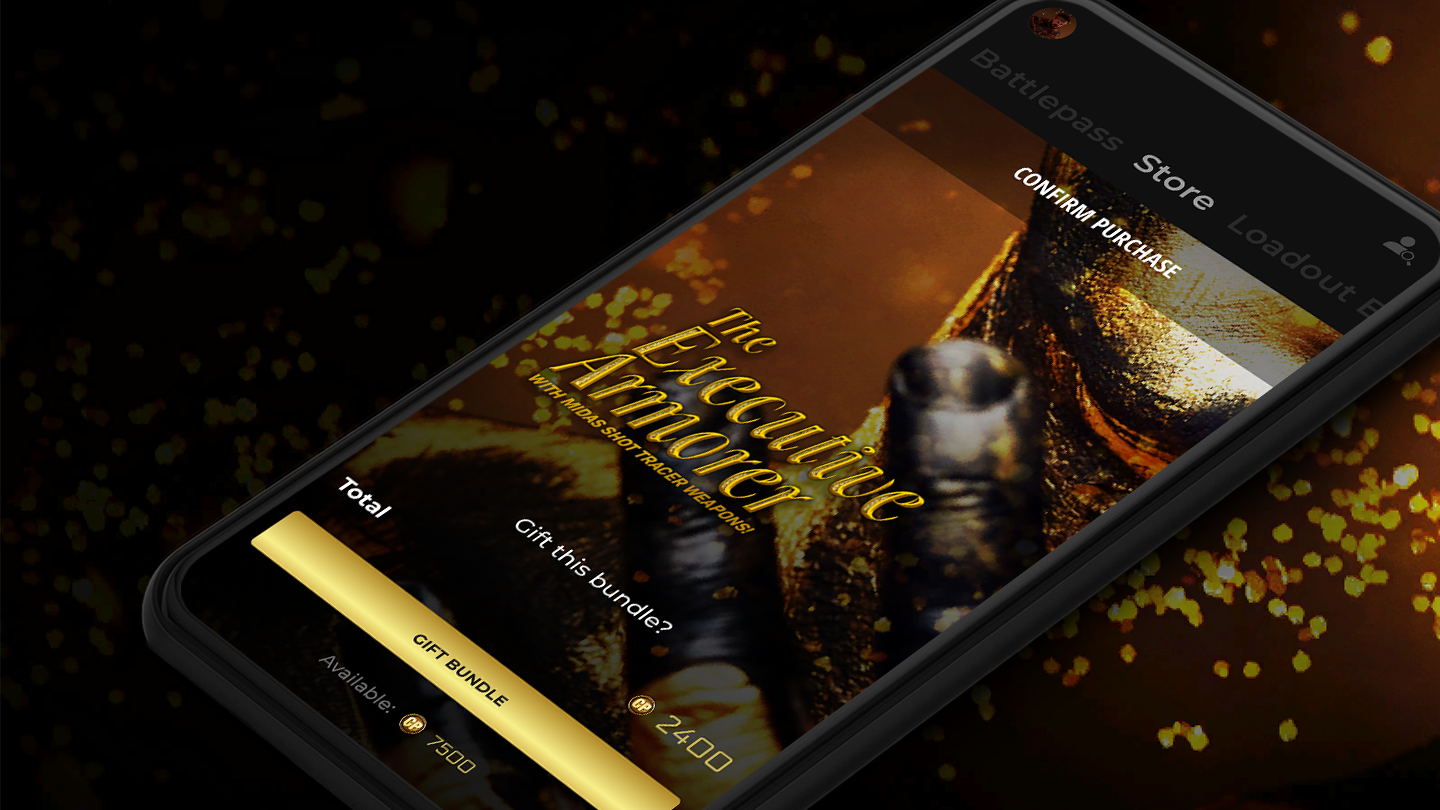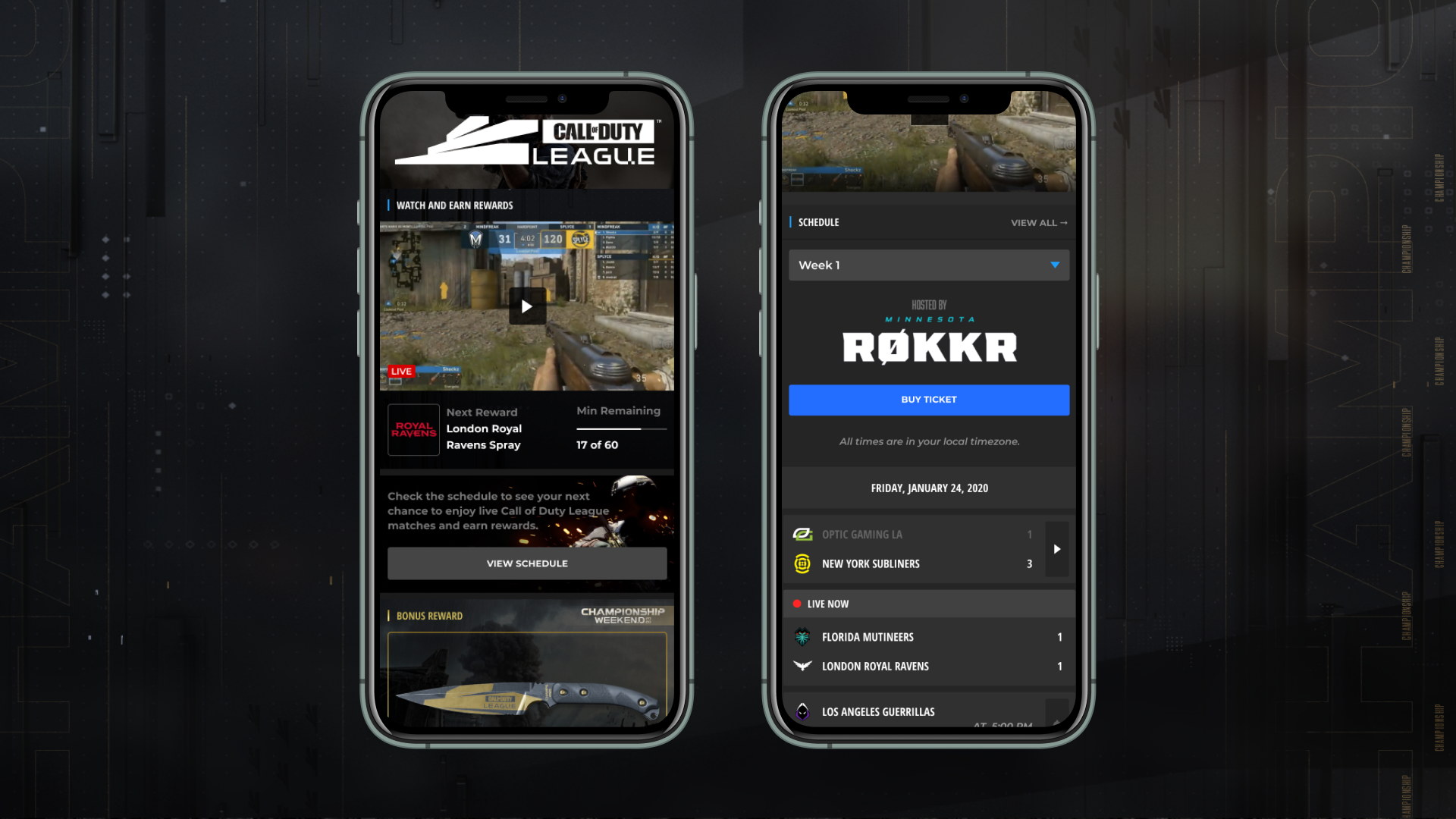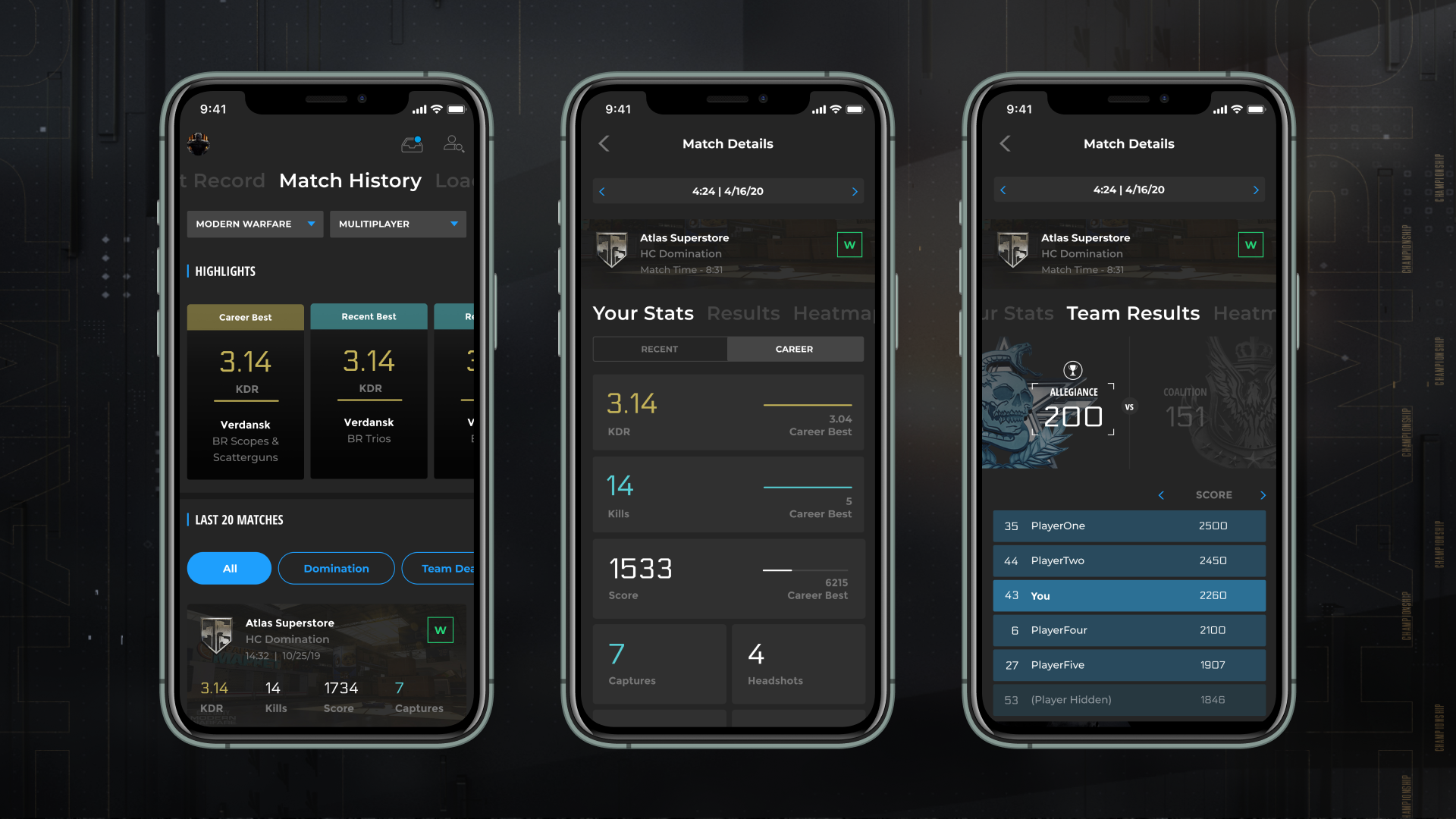 ​​​​​​​
Missions Feature Concept
Developed a feature called "Missions" which offers a weekly pool of objectives for players to choose from and team-up with friends to complete and earn rewards. Wherever players are, by viewing missions or being invited to a Mission by a friend, players will be enticed to jump back into the game. 
​​​​​​​​​​​​​​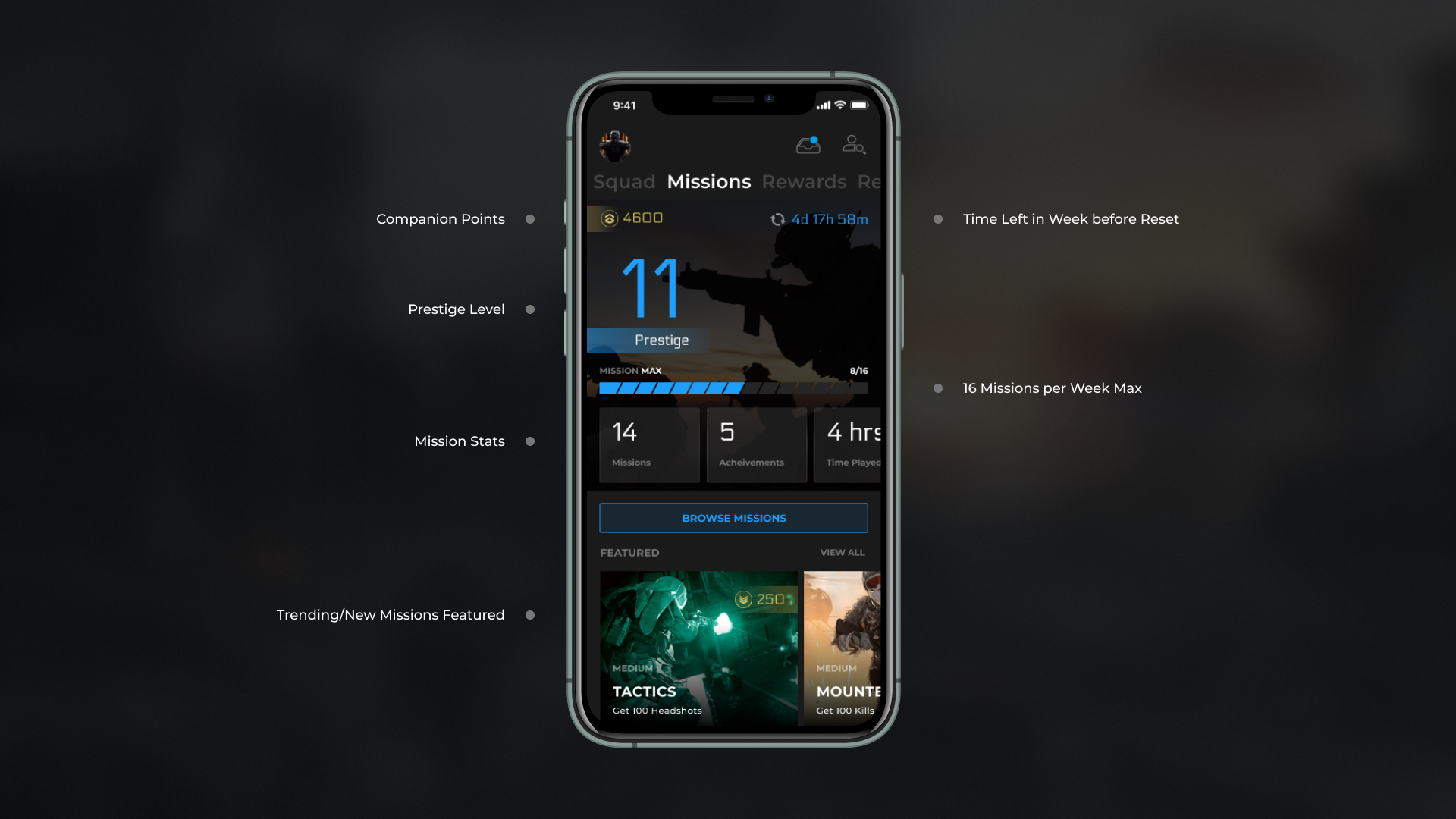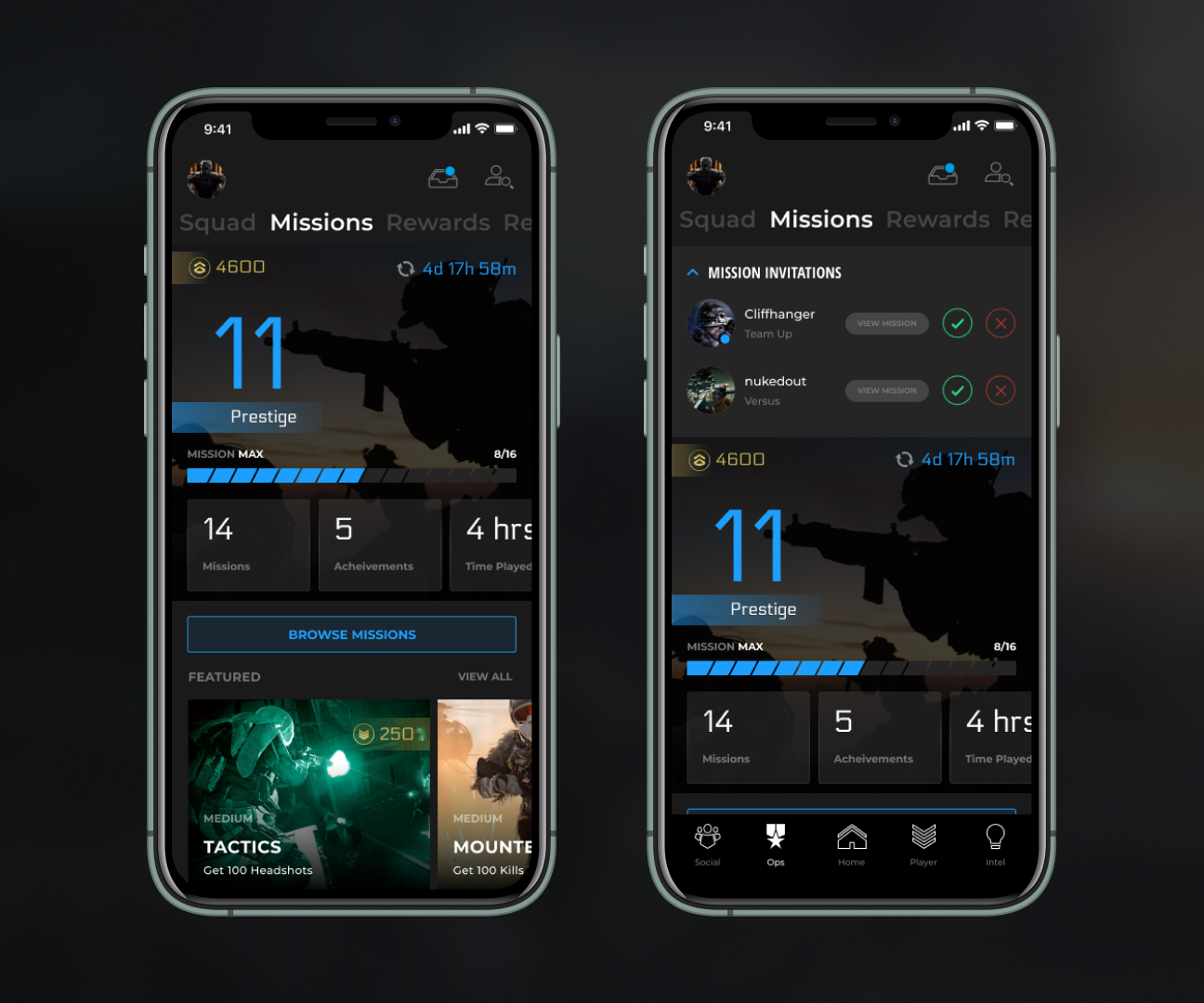 Main Screen
Shows points, time left to compete, prestige level, mission stats, invitations and featured/past missions.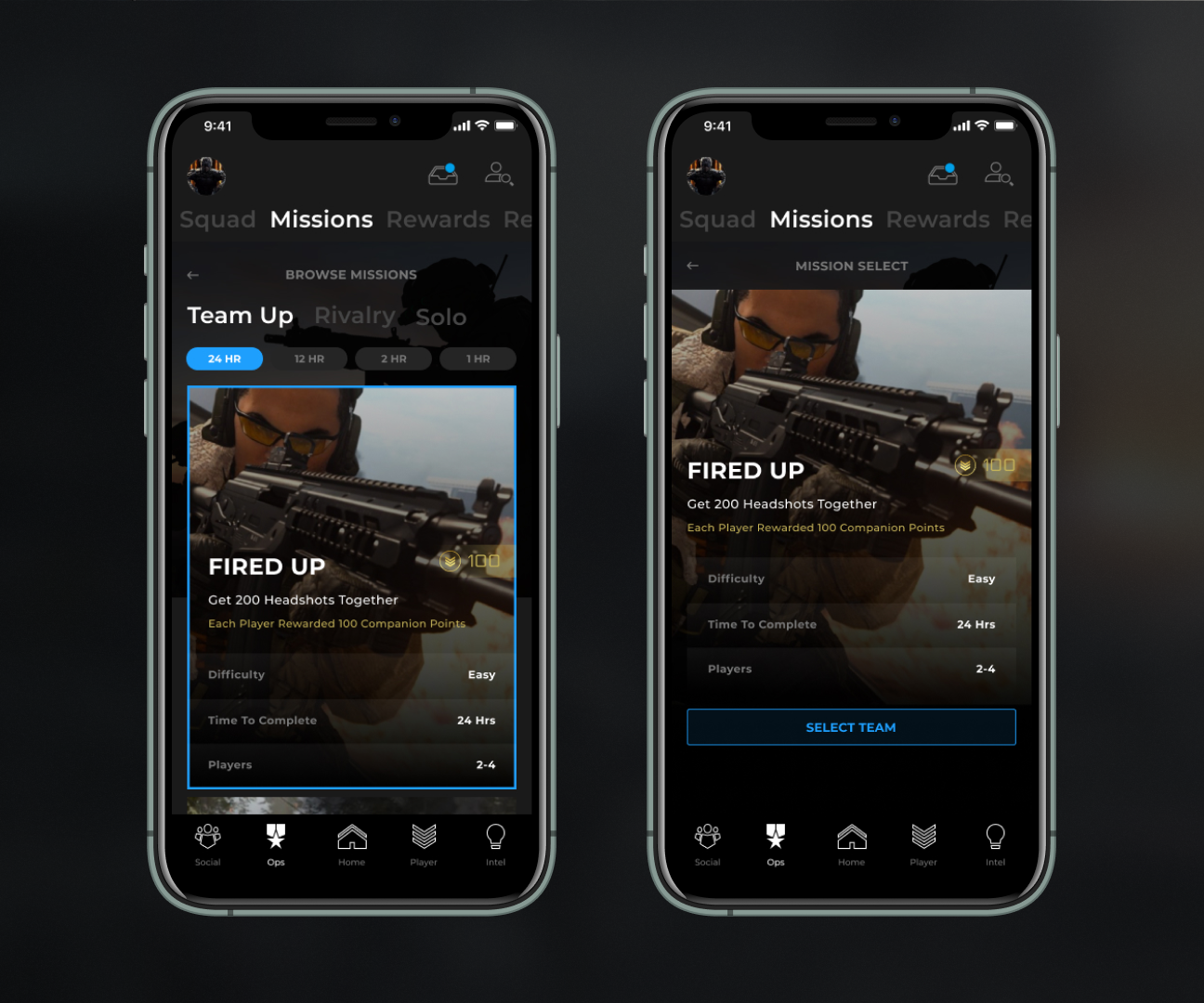 Browse Missions
Filter mission my type and time. Shows additional info about select missions.
User is prompted to select team after choosing mission.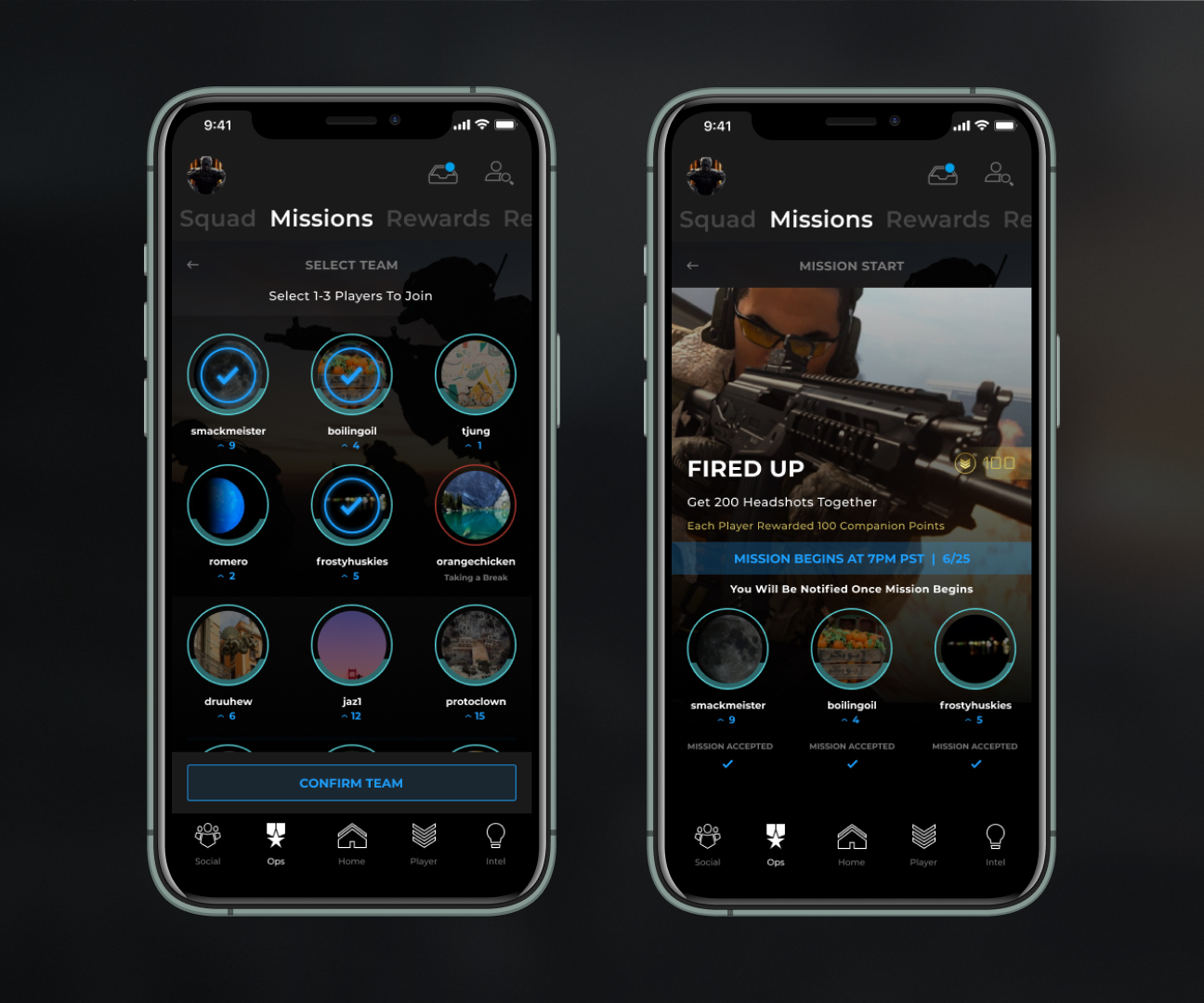 Select Team
User selects team and awaits confirmation in mission start screen.
Once Mission is finished, user is shown score and now now can go to the rewards section to use points earned.